Affiliate Program
Covid-19 Store Support
Covid-19's impact on brick and mortar retail stores has been unprecedented. To lend a helping hand to stores that carry our products, we have implemented a new Affiliate Program Option. Our Affiliate Program will allow your customers to purchase Club13 products directly through us, while you continue to profit.
The Affiliate Program is simple. Once your store has signed up, you will be granted access to your own dashboard with Affiliate links and banners that you can utilize on your own social channels (i.e. Email, Facebook, Instagram). We will also provide you with a unique coupon code that you can use on our website. These links and codes help Club13 track incoming purchases from your customers so we can accurately disburse 50% of these sales' profits to you. Disbursements will occur twice monthly.
Additionally, any customer who purchases our products using your unique coupon code will be given a Kratom Sampler Pack which contains a variety of our Kratom Grab & Go Sample's.
Club13 Customers
How you can help your local store.
Club13 hopes to extend our Affiliate Program to all stores affected by Covid-19. If you're an interested customer, call your local store and ask if they already have an Affiliate code. If your local store doesn't have a code, please direct them to club13.com/affiliate-program/ or ask them to call us at 877.922.5783.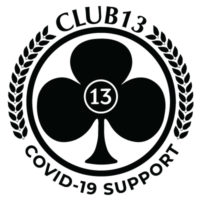 Earn Today.
50% Profit Sharing

We Store and Ship
Twice Monthly Payouts

Satisfaction Guarantee