Chapter 1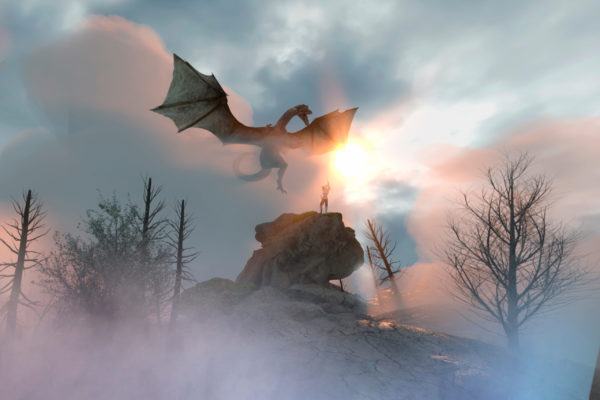 You are a dragon slayer of the realm. You've only finished your training a few months ago and have gotten very little action beyond the occasional battle with an ogre or troll. Finally you can get your hands wet, as you have recently been hired to do away with a draconic menace to a nearby town. An old red dragon has taken up residence outside of the village. It's taken habit of coming twice a month demanding a virgin of their women and a herd of livestock as food.
You gather your equipment including a variety of explosives, traps, weaponry, and your fire shield and set off to the town. Once you arrive you wait patiently for the dragon's next visit. It seems to be the easiest approach to finding the creature without risking yourself in the wild lands nearby.
It has come upon the day for the next visit from the dragon. During the cloudless morning you have some time to get prepared. How do you proceed?