BUY 10 GET 1 FREE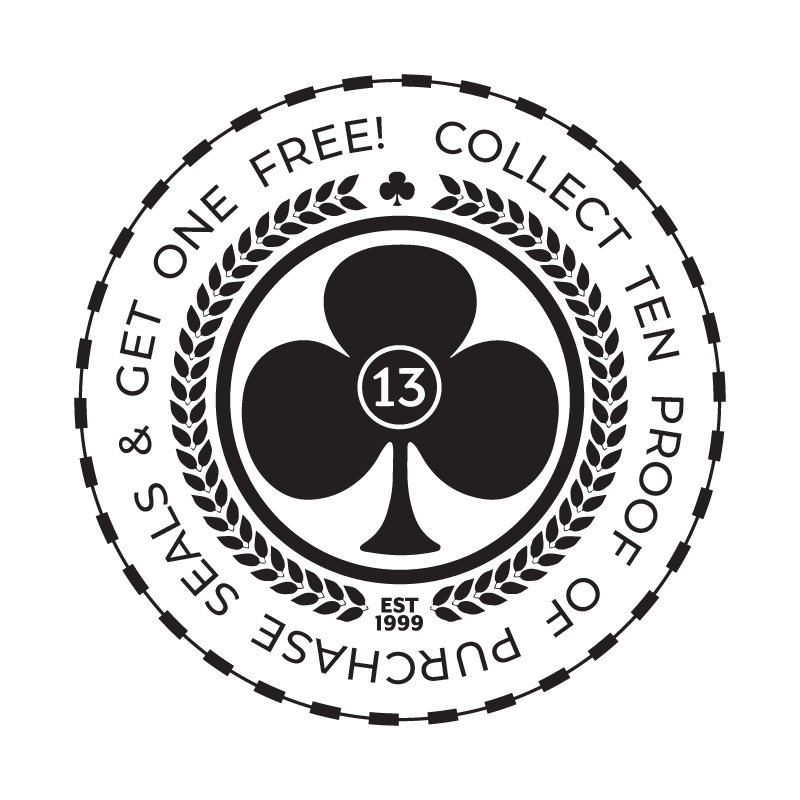 *Enlarged image of a proof of purchase seal found on Club13 products.
How it works:
Collect 10 proof of purchase seals located on the back of Club13 Kratom products to exchange for 1 free Club13 product of equal or lesser value.
You can return your proof of purchase seals to a participating store near you to redeem for your free product. If your local store is not participating in the current promotion, you may return the proof of purchase seals directly to us at:
Club13
Attn: 10 G1
8165 State Road 207
Hastings, FL 32145
Please include your mailing address, e-mail address, and which item (of equal or lesser value) you would like in return.
Start saving up your seals today!