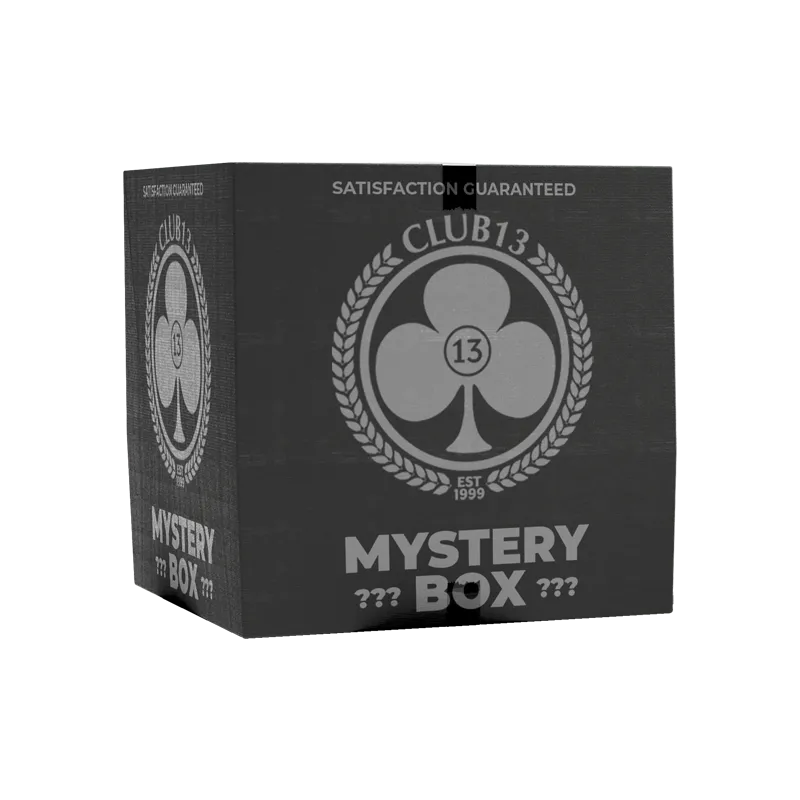 Kratom Mystery Box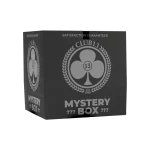 Kratom Mystery Box
$25.00 – $80.00
$25.00 – $80.00
Description
Additional information
Reviews (0)
Description
Introducing Club13's Kratom Mystery Box: Unravel the Secret of Supreme Kratom Blends!
Unleash the thrill of the unknown with Club13's all-new Kratom Mystery Box! Prepare to embark on an exhilarating journey through the enchanting world of Kratom, where every bag promises to be a delightful surprise, packed with a sensational assortment of Kratom capsules, kratom powder, and kratom liquid extract. Our Mystery Boxes are not just a mystery; they are a treasure trove of premium Kratom blends that double the value of your investment, ensuring you receive twice the worth of Kratom for an unbeatable price!
Unlock the Mystery: Unparalleled Kratom Blends
At Club13, we pride ourselves on our passion for curating the finest Kratom products, and our Kratom Mystery Boxes are no exception. We've carefully handpicked an assortment of our top-tier Kratom strains to create a mesmerizing collection, designed to offer you an extraordinary experience every time you indulge. Whether you're a seasoned Kratom enthusiast or a curious newcomer, our Mystery Boxes cater to all, promising an immersive Kratom encounter like no other.
Double the Value, Double the Delight
Our commitment to excellence doesn't stop at surprise and delight; we've gone above and beyond to ensure you get the most out of your purchase. Each Kratom Mystery Box conceals double the value of Kratom for the price, making it a steal of a deal that guarantees a smile on your face. For example, invest $25, and you'll unveil an astonishing $50 worth of premium Kratom products! Club13's dedication to delivering unparalleled value is our way of showing appreciation to our esteemed customers, who deserve only the best.
The Thrill of Anticipation
Imagine the excitement of receiving your Kratom Mystery Box, the sense of anticipation building with every passing moment. Gently untie the elegant packaging, and within lies a concealed assortment of Kratom capsules, finely ground Kratom powder, and potent Kratom liquid extract. Feel the rush of excitement as you unveil the secret treasures concealed within, ready to transport you to a realm of relaxation and revitalization.
Quality and Safety Assured
At Club13, your safety and satisfaction are our utmost priorities. We source our Kratom from trusted growers who follow strict cultivation practices, ensuring the highest quality leaves make their way into your Mystery Boxes. Rigorous lab testing is conducted to guarantee the absence of contaminants and to uphold the highest industry standards.
Join the Club and Embrace the Enigma
Club13's Kratom Mystery Boxes are not just an exceptional purchase; they're an experience to cherish. Embrace the enigma and embark on a journey of intrigue, unveiling a captivating assortment of Kratom strains that will leave you awe-inspired. The delightfully surprising blends will invigorate your senses, infusing your day with newfound energy and tranquility.
Unravel the secret of supreme Kratom blends with Club13's Kratom Mystery Box. Place your order today and embark on an exhilarating journey of discovery and delight! Elevate your Kratom experience with Club13.
Additional information
| | |
| --- | --- |
| Size | Small, Medium, Large |