Kratom Extract Vs Powder: Every Difference You Need to Know
forge marketing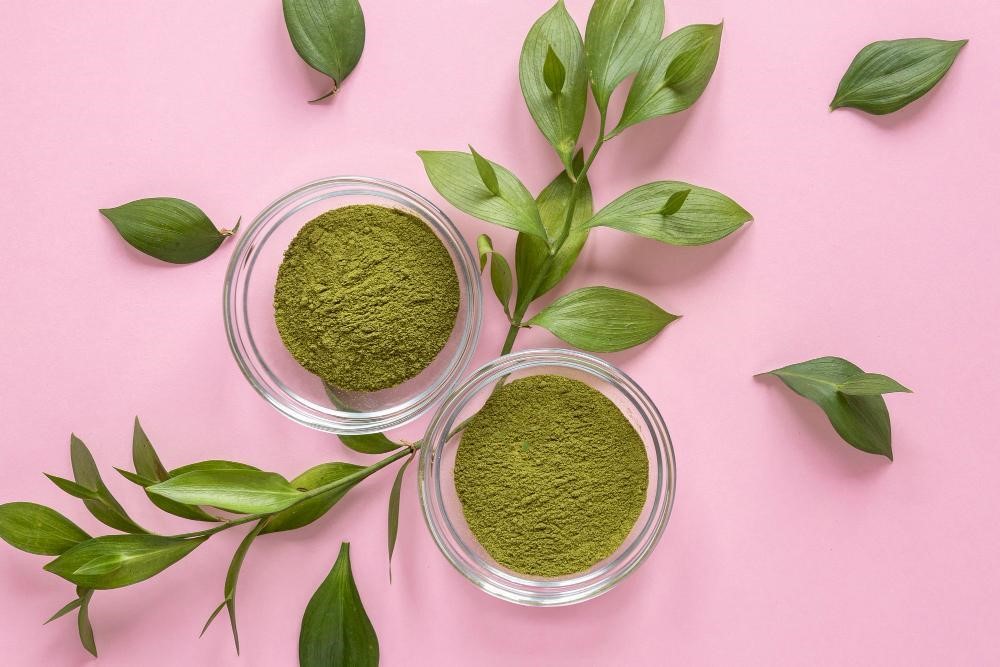 Kratom, a natural herb derived from the Mitragyna speciosa tree, comes in various forms, with Kratom extract and Kratom powder being two of the most popular options. Each of these offers a unique Kratom experience, mainly due to differences in their preparation and concentration.
In this article, we will look into the main distinctions between Kratom extract vs powder, throwing light on their production methods, potency, and overall suitability for Kratom users. Whether you have been using Kratom for a long time or are a curious newcomer, understanding the main differences between kratom extract vs kratom powder is essential for making informed choices, regarding your Kratom products.
What is Kratom Extract?
Kratom extract is created by extracting and condensing the active alkaloids found in Kratom leaves, resulting in a potent liquid or powdered substance. It is a concentrated form of Kratom, a natural herb derived from the leaves of the Mitragyna speciosa tree. Kratom extracts are significantly more concentrated than Kratom powder, typically containing a higher percentage of key alkaloids like mitragynine and 7-hydroxymitragynine.
This increased potency makes Kratom extract a popular choice for experienced users seeking intense and rapid effects from the Kratom strain. However, it is crucial for users to understand its potency and potential risks while looking into the powder kratom vs. extract form.
What is Kratom Powder?
Kratom powder is a finely ground substance made from the leaves of the Kratom tree. The process involves harvesting the leaves, drying them, and then pulverizing them into a fine, aromatic powder. Kratom powder is known for its versatility and convenience as it can be ingested in various ways. Kratom powder is known to have many effects and is much in demand among experienced Kratom users.
Main Differences Between Kratom Extracts vs Powder
Kratom powder and extract are two different forms of the same substance, but each offers a different Kratom experience due to their distinctive characteristics. Read on to know more about these main differences in the kratom powder vs. kratom extract debate:
1) Concentration: The most notable difference between kratom liquid extract vs powder is in their concentration of alkaloids. Kratom extract is a highly concentrated form, containing a much higher percentage of active alkaloids, particularly mitragynine, and 7-hydroxymitragynine. This high concentration leads to potent effects, thus allowing users to get their desired outcomes with a smaller amount of kratom. Kratom powder, on the other hand, has a very low concentration, providing a milder experience, which usually requires larger quantities for similar effects.
2) Production Process: Kratom extract is produced through an extraction process that involves soaking Kratom leaves in a solvent, followed by evaporation to create a concentrated liquid or powder. This method isolates and intensifies the alkaloids. Kratom powder, on the other hand, is made by drying Kratom leaves and grinding them into a fine powder. This minimal processing retains the natural composition of the leaves but in a more manageable form.
3) Versatility: Kratom powder offers greater versatility and provide various options for users. Kratom extracts, due to their high potency, are typically prefer to take in smaller quantities, often as drops, which limits their versatility in terms of preparation. It is also taken in liquid kratom extract form as well.
4) Onset and Duration of Effects: Kratom Powder typically delivers effects with a slower onset, gradually taking its form. These effects tend to linger for an extended period. In contrast, Kratom Extract offers a faster onset, with its effects becoming noticeable relatively quickly. However, the duration of these effects is generally shorter, compared to kratom powder.
5) Cost: When considering the financial aspect, Kratom Powder emerges as the more cost-effective option. Its affordability stems from the fact that it is less concentrated than Kratom Extract. Users who are mindful of their budget generally prefer it as first choice. On the other hand, Kratom Extract comes at a higher price point due to its heightened potency. Whatever your choice, it is best for users to always purchase them from reliable vendors.
6) Tolerance: Tolerance development is a common phenomenon in both kratom extract and kratom powder usage. However, the kratom extract tolerance is similar to kratom powder, but it can be more quick onset. Generally it is not recommended to use daily.
Make an Informed Choice Between Kratom Powder Vs Extract!
In conclusion, both kratom powder and kratom extract present distinct options for individuals seeking to experience the effects of regular kratom. Kratom powder, in its natural state, offers a milder experience that is cost-effective, with a longer duration of effects and a slower progression of tolerance.
In contrast, kratom extract is a highly concentrated and potent alternative, providing a faster onset of effects but at a higher cost and with a shorter duration. Understanding these differences is crucial for individuals considering the use of kratom and enables them to make informed decisions in the kratom extract vs. powder debate.